Abstract green leaves with claws. I haven't seem plants like this, too, so why not imagine that there exist ones. Created this vector pattern because I wanted to draw something in different shades of green. It's easy for the eyes and somehow relaxing – a feeling of calmness which nature always gives me. I love simple geometric shapes and so this leaf design appeared, rounded, no sharp corners anywhere. Design with a fresh feel which brings me a cheerful spring mood. Made it available on art prints and product designs at my Redbubble and Society6 stores. I think it looks particularly good on home decor and bags. Here's how the print looks:
And some stuff with this seamless floral pattern from my Redbubble store:
Also, check out also these espadrilles from my Zazzle collection with this fun geometric design. They are Afridrilles and a percent of every sale is given to the Ubuntu association in Africa.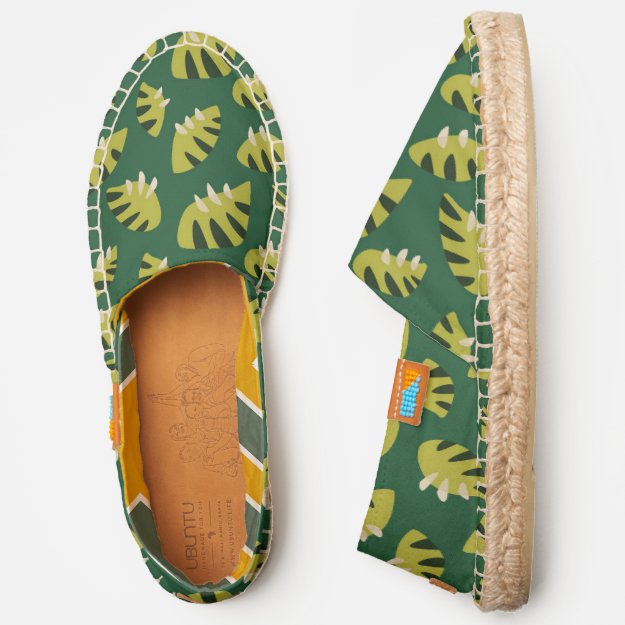 Lastly, check out also this funny spring leaf.