Robot character design with a fun a cartoon illustration of a happy singing robot over blue paper textured background. It sings about the happy days when robots will rule the universe. This cute machine artwork has a retro vintage look. It's geeky, rough and grungy. See art prints at my Redbubble and Society6 stores.
Next, check out my geek Zazzle collection with this sci-fi illustration: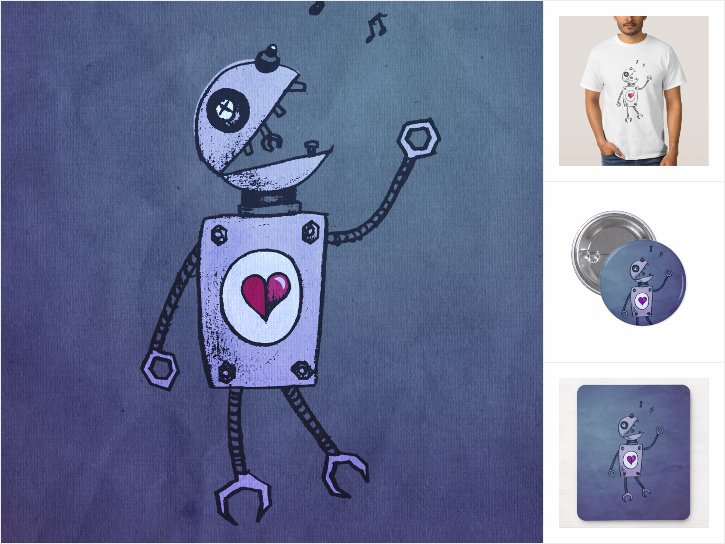 You can also buy t-shirts with this cute robot design at Design By Humans, Tostadora, Teepublic.